Armenian e-magazine
Circulates every Thursday
Established in 1999
TURKS PREY ON ANI
Emil Danielyan, Tatevik Lazarian - Azadoutiun Radio - Hundreds of Turkish nationalists performed Muslim prayers in one of the most important Armenian churches of the Middle Ages on Friday, in a high-profile ceremony authorized by Turkey's government.
The political action organized by the opposition Nationalist Movement Party (MHP) followed the reported restoration of a cross atop another medieval Armenian church located in eastern Turkey. The 10th century church of the Holy Cross perched on Akhtamar Island in Lake Van saw its first Mass in nearly a century less than two weeks ago.
Full story here:
www.gibrahayer.com//index.php5?page_id=129
DASHNAKTSOUTIUN & RAMGAVAR PARTIES
CALL TO BOYCOTT OCTOBER 7 CONCERT,
ORGANISED BY THE TURKISH CONSULATE
Community Leaders call on Arzruni to withdraw from Turkish Consulate Concert
WATERTOWN, Mass. By: Weekly Staff NEW YORK (Armenian Weekly) - On Sept. 16, the Armenian Revolutionary Federation (ARF) Eastern U.S. Central Committee and the Armenian Democratic Liberal Party Eastern District USA issued a joint statement calling on all Armenian-Americans to boycott the Oct. 7 concert in New York organised by the Turkish Consulate and featuring Turkish-Armenian pianist Sahan Arzruni, in celebration of the Akhtamar "reopening." The two political parties referred to the concert as "an extension of the same old denialism that would undermine our rights and our Cause."
Commenting on Arzruni's participation in the concert, Harut Sassounian, publisher of the California Courier, told the Armenian Weekly: "Shahan Arzruni should not allow his music to be exploited by Turkey for anti-Armenian propaganda. It is bad enough that he got mixed up in the Akhtamar 'political show,' by giving a concert in Van a week ago. He should not repeat that same mistake in New York City.
"Mr. Arzruni should play music, and not get sucked into cheap political games!" added Sassounian.
Norair Meguerditchian, chair of the Armenian Democratic Liberal Party Eastern District USA, agrees. "The Turkish government is trying to hit two birds with one stone: to project a positive image to the world and create a schism in the Armenian Diaspora. They cannot penetrate the Diaspora through its main gates, guarded by the Armenian organisations and political parties, so they are trying to exploit kind-hearted people and create problems," he told the Weekly.
"We praise Arzruni's talent and service to our culture and call on him to stay away from such political issues, so that the Turkish government fails to realise its objectives," he added.
In turn, Antranig Kasbarian, chair of the ARF Central Committee Eastern U.S., told the Weekly: "Cross-cultural collaboration is a natural activity, and we shouldn't cringe simply because Armenians and Turks are sharing a stage, a reading, or a conversation. The problem is when state actors and state narratives insert themselves into the picture. We must view the proposed Carnegie Hall event in this light: Why is the Turkish Consulate involved in staging such an event? To what end? And why do Mr. Arzruni and colleagues use this occasion to 'celebrate' the Akhtamar opening, when most of our national and community leaders firmly oppose it?"
He concluded, "Sounds like someone is too eager to please official Turkey. Poor judgment, at the very least…"
ARMENIAN NATIONAL SECURITY CONFIRMS EMPLOYEE'S "MOVE" TO THE UNITED STATES
NEWS.am - September 30 - An employee of the Armenian National Security Service Vardan Yeghiazaryan has won a "green card" and moved to the U.S., spokesman for the service Artsvin Baghramyan told NEWS.am.
The NEWS.am correspondent failed to find out his position in the Security Service. "He was an employee of the Armenian National Security Service, was dismissed and moved to U.S. winning a green card," he said. Baghramyan also ruled out possibility that Yeghiazaryan can reveal secrets concerning his previous work.
On September 30, Haykakan Zhamanak daily reported that former head of
staff at the Armenian National Security Service Vardan Yeghiazaryan
is presently residing in U.S. after winning a green card. According to the newspaper, official of that rank is aware of the whole staff, including agents and spies abroad.
GIBRAHAYER LAUNCHES ARMENIAN ONLINE EDUCATIONAL TRIVIA GAME
PLAY AND WIN OUR SUPER PRIZES
LATEST FROM THE CHESS OLYMPIAD
Armenia falls behind World Chess Olympiad leaders after Round 7
following a loss to regional archrival Azerbaijan 1 ½ to 2 ½.
On Tuesday, Armenia's Levon Aronyan and Gabriel Sargsyan, both playing with white pieces, tied against Shakhriyar Mamedyarov and Rauf Mamedov on the first and third board, respectively.
And Vladimir Hakobyan, with black pieces on the second board, battled Teimur Rajabov to a draw in a tense draw that lasted five hours.
Hakobyan was under pressure to hold his ground after his teammate on the fourth board Arman Pashikyan, also playing with blacks, dropped a point against Gadir Guseinov.
The defeat left Armenia with 11 points, in the ninth position. The first five before Round 8 included Ukraine (13 pts), Russia-1, Hungary, Azerbaijan (all 12 pts) and Poland (11 pts).
ARMENIA CHESS TEAM BEAT POLAND RETAINING HOPES FOR TOP FINISH
Armenia defeated Poland in Round 8 of the ongoing World Chess Olympiad in Khanty-Mansiysk, Russia, to retain chances for a top finish in the remaining three days of play.
On Wednesday, Armenia's Board #1 player Levon Aronyan (with blacks), Board #2 player Vladimir Hakobyan (with whites) and Board #4 player Arman Pashikyan (with whites) finished their games in draws, leaving it up to Gabriel Sargsyan, on the third board, to decide the outcome of the match and crucial two points.
The Armenian grandmaster, playing with black pieces, did not fail to deliver, making his Polish opponent surrender after 42 moves.
The latest victory returns Armenia into the leading positions after an unsuccessful series of two matches in which they gained only one point in a regional derby against Georgia and lost to another Caucasus rival Azerbaijan.
In the women's section, in Round 8 Armenia beat Israel 2.5-1.5.
The 11-round tournament continues on Thursday.
Full results and standings from the 39th World Chess Olympiad, as well as online games beginning 2 pm Yerevan time are available at the official website: http://www.ugra-chess.ru
APPEAL TO OUR
READERS AND SUBSCRIBERS
Dear readers and subscribers,
After 11 years, 600 issues, 1,400 Alerts, 3,000 Facebook posts to a growing social network of 5,000 friends, over quarter of a million visitors and 20,000 steady weekly subscribers later, we feel we have completed an unparallel cycle, not only for Cyprus but for any online media publication.
Those who committed themselves to the prospects and the power of the Internet, will perhaps always have the edge.
Those who built online communities, sharing daily concerns, disseminating news and staying connected, are already feeling that perhaps in this changing world of the Internet... we need more.
This conviction is shared by Gibrahayer e-magazine's team of volunteers - article writers, photographers, bloggers, editors and event reporters – who
have religiously worked with us for over a decade and for whom the Internet is either their professional expertise or is second nature to them.
Our team now feels that our online community needs to move to the next level of information sharing, but most of all into channelling our resources into combating disinformation by the enemies of our people, who have been engineering to consolidate the spoils of their loot.
If we feel we can make a difference – not only by staying connected - we urge you to empower our effort financially, and provide us with the means to put our knowledge into action, by taking this platform to a level that will bring tangible results in promoting Armenian-related issues not only to our communities, but beyond.
We are counting on your undivided and whole-hearted support.
A representative of our publication will be contacting you shortly. In the meantime if you are ready to make your contribution, don't wait for us to contact you. Please reply to this e-mail and let us know of the amount by which you want to assist our publication.
You can also remit your donation into the bank account below:
Bank Name: Marfin Popular Bank Public Company Ltd
Account Number: 101 1100 3421
International subscribers can make contributions to:
Bank Name: Marfin Popular Bank Public Company Ltd
Bank Address: Strovolos Industrial Area sub-Branch
Stavrou Avenue 96-I, 2034 Nicosia – Cyprus
Account Name: Aynedjian Simon
Account Number: 101 1100 3421
Swift Code: LIKI CY 2N
IBAN: CY13 0030 0101 0000 0101 1100 3421
Thank you for your support - Gibrahayer e-magazine - Friday 1 October
CYPRUS CELEBRATES 50 YEARS
Financial Mirror - Cyprus celebrated the 50th anniversary of the island's independence on Friday with a military parade in the capital Nicosia.
President Demetris Christofias, flanked by Greek National Defence Minister Evangelos Venizelos and Cyprus Defence Minister Costas Papacostas, took the salute, watched also by the island's political, military and religious leadership as well as members of the diplomatic corps.
Participating in the parade were infantry, artillery and naval forces and members of the Greek military contingent stationed in Cyprus in accordance with the 1960 Treaty of Establishment of the Republic, the police, the fire brigade, the forestry and the civil defence services.
A 21 gun-salute was fired at dawn and will be fired again at sunset.
President Christofias and First Lady Elsi Christofia hosted a reception for the public in the evening at the Presidential Palace, which was followed by celebrations at Eleftheria Stadium, attended also by Greek President Karolos Papoulias.
GIBRAHAYER CALENDAR
Friday September 17 - view the concert images of the concert by Haroutune Bedelian (violin) and Lorna Griffitt (piano) at The Presidential Palace in Nicosia, organised by The Armenian Relief Society of Cyprus (HOM) on the occasion of the 100th Anniversary of the Armenian Relief Society (HOM).
View the images of the event here:

Saturday 2 October - POSTPONED - The ARF Dashnaktsoutiun Cyprus Gomideh informs our community that the previously announced date of 2 October for the celebration of the 120th anniversary of The Armenian Revolutionary Federation Dashnaktsoutiun has been postponed for reasons beyond its control.

The new date and venue will be announced shortly.
Monday 11th October at 9:00 am - European Programme "PROGRESS" VP/2009/04 a Conference with title "The Contribution, Rights and Protection of the Minorities in the Cyprus Society" at the Cleopatra Hotel Nicosia, organised by The Representatives of the Armenian, Maronite and Latin Religious Groups in the House of Representatives, in collaboration with the Ministry of Justice and Public Order.
May - October 2010: Tatiana Ferahian is among 17 international artists participating in the "Out of Space" environmental art project, which takes place in the Nature Reserve De Rottige Meentein in Holland.

Saturday, October 30 at 5:00 pm - Armenian Evangelical Church service in Greek Evangelical church, 20 Gladstonos street, Nicosia.

Speaker: Hrayr Jebejian. All are welcome.

Saturday 20 November 2010 at 7:00 pm at the Strovolos Municipal Theatre - Composer Ara Gevorgian and his entourage in Cyprus, performing in co-operation with the Cyprus Symphony Orchestra and participation of our SIPAN Dance Group. This unique event is organised by the Office of the Armenian Representative on the occasion of the 50th anniversary of the Republic of Cyprus.

Sunday 21 November 2010 at 6:00 pm at the Strovolos Municipal Theatre - Composer Ara Gevorgian and his entourage in Cyprus, performing in co-operation with the Cyprus Symphony Orchestra and participation of our SIPAN Dance Group. This unique event is organised by the Office of the Armenian Representative on the occasion of the 50th anniversary of the Republic of Cyprus.
News in Brief - by Sevag Devletian
Armenian Foreign Minister Edward Nalbandian met with the UN Secretary General Ban Ki-moon on September 25 in New York, RA MFA press service informs. At the request of the UN Secretary General, Mr. Nalbandian briefed on recent trends in the Karabakh conflict settlement. Ban Ki-moon noted that he supports the withdrawal of snipers from the contact line, what will considerably strengthen the truce between the parties to the conflict.

Turkish National Intelligence Organisation (TURK MIT) is looking for staff who can speak at least one of these foreign languages-Hebrew, Kurdish, Armenian, Arabic, Albanian, Bosnian, Bulgarian, Chinese, Farsi, Georgian, Macedonian, Russian, the Kurdish dialect of Sorani and Greek, Todays Zaman reports. The organisation wants to hire specialists who can speak foreign languages of countries with whom Turkey has recently been developing relations. The institution plans to increase its intelligence activities with countries in the region.

The Republic of Armenia opened its first embassy "Casa Armenia" (Armenia House) in Madrid on September 26. Representatives from Armenian educational and cultural institutions from Barcelona, Valencia, Malaga and Alicante, among others, were present at the reception.

A total of 54 million people visited the Armenian national pavilion at Shanghai Expo 2010 from April 30 to September 20. The 'Expo Shanghai' online bureau decided to award the grand prix prize to the Armenian pavilion for excellent organisation and presentation of the virtual pavilion.

"Bambir" the Armenian rock band, with their song "That's Fine With Us", ranked 3rd at EuroVoice 2010 Music Contest in Athens on September 24. The winner of the competition, selected by sms voting was "The Secret" from Cyprus.
Youtube links of the week:
- with Voice of Van's Avo Guidanian -
http://www.youtube.com/watch?v=SIiAuau9tOE
- Aghpalian Center in Antelias -

http://www.youtube.com/watch?v=u7CqpEHKa74
GIBRAHAYER EMAGAZINE TO PARTICIPATE IN PAN-ARMENIAN MEDIA CONFERENCE IN STEPANAKERT
Gibrahayer e-magazine press release - Chief Editor of Gibrahayer e-magazine Simon Aynedjian will be participating in a media conference in Stepanakert - Artsakh, that is being organised by The Ministry of Diaspora.
Close to 100 media reps from Armenia, Artsakh and the Diaspora will be attending this four-day conference. Simon Aynedjian will speak about "Anti-Armenian propaganda in the international media and the role of the Armenian media in the propaganda war. The role of the social networks and bloggers to counteract anti-Armenian propaganda".
HOVHANNES
PILIKIAN
http://exceptional-books-scholarly-reviews.blogspot.com

The Canadian Psychiatrist, Rita Soulahian Kuyumjian, with her handsome London Publisher, Ara Sarafian, have unearthed and mapped out a unique historical gold-mine where the nuggets are there on the surface for the taking, no sweat is needed to mine them … They have simultaneously saved and dusted off the living statue of a Western Armenian literary giant, Aram Andonian.
My generation was nourished on the greats of Western Armenian Literature, like Varoujan, Siamanto, Medsarents, Zohrab, Tekeyan, Oshagan … taught to us by the last intellectual Armenian Titans, Like Kersam Aharonian, Simon Simonian, Vahe Vahian, Ara Topjian, who in their teens had survived the genocide that signposted the First World War. But we were never told about Aram Andonian; Teotig, yes, but not Andonian, who now can be classed among the Armenian Greats, entirely thanks to Kuyumjian & Sarafian partnership.
Moreover, while most of our greats still exist only in their original Western Armenian, alas, alack, unknown to the rest of the so-said civilized world, thanks to Rita and Ara, at the least Andonian can now be read in English.
Not only every English-speaking Armenian should read him, but frankly and put bluntly, every genocide scholar world-wide needs to enrich themselves with the eyewitness gold of Andonian's unique accounts of the genocide of the Armenians perpetrated in 1915 by the inhuman beasts of the Young Turks. There is nothing like it in genocide literature -- and all true events!.
For example, Andonian's Black Humour may be quoted now as evidence that it seems the Armenians had created the literary genre itself! Amidst unbearable tragedy, hilarious moments sear on the brain, as when a Turkish goal-bureaucrat, tall like a Stork, and looking like one, reads and mis-pronounces the Armenian prisoners' names so comically, turning for example Gomidas into Gomida-Dji rahib meaning revolutionary priest, that our poor great composer Gomidas who knew Ottoman Turkish very well, gets his tongue twisted and shouts amidst general mirth mevduj, mevduj instead of mevjud (meaning present) (p. 21) …
I was on a Bus reading this, and I burst laughing so much that my fellow passengers got worried – I had to apologize to them, explaining that it is something in the book I was reading !!
Without any exaggeration, I can confirm that Andonian's every sentence is a blood diamond, that turns to emotional gold in the reader's mind, laughing and crying throughout -- you now know what I meant when I said above, there is nothing like it in genocide-literature! And it is pure intellectual gold. Bravo Rita and Ara for gifting it to the world.
Sports News by Sevag Devletian
AGBU Ararat FC continued to cause havoc in the Cyprus Futsal 1st Division as they beat Leivadiakos 8-1. Highlights of the game can be seen at

http://www.youtube.com/watch?v=H9AkuYLH08w

Homenmen FC suffered a 10-2 defeat against Papaellinas in the Cyprus Futsal 2nd Division.

AGBU Ararat FC have travelled to Ukraine as they face FC Time Lviv, Athina'90 and KMF Orlic Sarajevo in the group stage of main round of the UEFA Futsal Cup.
What a show -
www.koharconcert.com
- view images of the Beirut concert on FB
Wanted for employment: Mobile Network Engineer
Required technical skills:

• Strong background in 2G/3G AXE & CPP Nodes - MSC/STP/HLR/MSC-S, MSS, MGW, RNC, NodeB, BSC, RBS, Multi Vendor Integration
• Protocols SS7(MTP, SCCP, ISUP, MAP), CAMEL, Sigtran, BICC, MGCP, ATM, AAL2, AAL5, IP, RANAP, Iu interfaces, SIP. Protocol Analyzers(Tektronix, TEMS, Agilent, Nethawk)
• LTE concepts knowledge, RBS6000, MME-SGSN(2009B, 2010A), SGW, interfaces
• Scripting PLEX, ASA, TEST SYSTEM traces, moshell
• Experience with OSS, Business Objects
• Experience of startup, integration
• Experience with SDH/DWDM equipment, Mini-Link, TN transmission systems
• IP Switches, Routers configuration

Contact: stepanb@prime-tel.com

IN CYPRUS ... IN NOVEMBER
Ara Gevorgian and his orchestra in association
with the Cyprus Symphony Orchestra
& Sipan Dance Ensemble
perform on the occasion of the
50th Anniversary of the Republic of Cyprus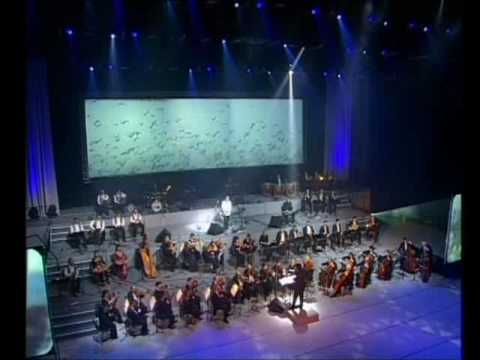 Saturday 20th November 2010 at 7.00 pm
Sunday 21st November 2010 at 6.00 pm
Strovolos Municipal Theatre Nicosia
Organised by the Office of the
Armenian MP V. Mahdessian
Tickets: €10 Call 22454540
MINORITY MP's IN COLLABORATION WITH THE CYPRUS MINISTRY OF JUSTICE & THE OMBUDSMAN
"The Contribution, Rights & Protection of the Minorities in Cyprus Society"
The Representatives of the Armenian, Maronite and Latin Religious Groups in the House of Representatives, in collaboration with the Ministry of Justice and Public Order and the Office of the Ombudsman are organising under the framework of the European Programme "PROGRESS" VP/2009/04 a Conference with title "The Contribution, Rights and Protection of the Minorities in the Cyprus Society" on Monday 11th October 2010 at the Cleopatra Hotel Nicosia, commencing from 9.00 a.m.
The programme of the conference will be as follows:-
1. 9.00 a.m. - 9.30 a.m. Registration
2. 9.30 a.m - 12.15 p.m. "The Rights and the Protection of the Minorities"
3. 3.00 p.m. - 5.00 p.m "Cultural section – A cultural trip with the Maronites, Armenians and Latins".

On behalf of the Armenian Religious Group, the speaker will be Dr. Tim Potier whose speech will have the title "Cyprus and the Framework Convention for the Protection of National Minorities: Avoiding the Pitfalls of other countries".
On behalf of the Maronite Religious Group, the speaker will be Dr. Patrick Thornberry and on behalf of the Latin Religious Group Dr. Anthony Madellas.
Under the Cultural section, the SIPAN Armenian dance ensemble of the Armenian Cultural and Educational Society of Cyprus Hamazkayin, will perform Armenian folkloric dances.
Sports by Sevag Devletian
FOOTBALL: The 2011 UEFA European U-17 Championship qualification tournament finished in Reykjavik, with Armenia suffering a 1-2 defeat by Iceland in the last match. Earlier, Armenia suffered a defeat by Turkey and drew with the Czech Republic to bottom the Group 7 standings with 1 point.
BASKETBALL: On September 27 Hatis Yerevan was defeated by Chevakata Vologda 59:69 at the 9th international basketball tournament in Kursk.
FUTSAL: According to UEFA Futsal EURO 2012 preliminary and qualifying round draws made in Nyon on September 24, Armenia will be playing in preliminary round Group B along with Greece, Latvia and Island (hosts).
WEIGHTLIFTING: Armenia's Tigran G. Martirosyan claimed double gold in both clean and jerk and total in men's 77kg category at the World Weightlifting Championships in Antalya, Turkey. Martirosyan combined 173kg in the snatch and 200kg in the clean and jerk to win gold with a total weight of 373kg.
WEIGHTLIFTING: 2009 World Championships silver winner Hripsime Khurshudyan finished 4th at 2010 World Weightlifting Championships in Antalya, Turkey. Lifting 123kg in the snatch and 160kg in the clean & jerk.
WEIGHTLIFTING: Armenia's Meline Daluzyan (69kg) won bronze of the World Weightlifting Championships in Antalya, Turkey. Daluzyan lifted 251 kg in snatch, clean & jerk, gaining points for London 2012 Olympic Games.
BOXING: On Saturday, November 27 from Hartwall Arena in Helsinki, Finland, Arthur Abraham will meet former WBC titlist Carl Froch for their pivotal Super Six World Boxing Classic Group Stage 3 fight.
CHESS: The Armenian men's team rivaled Azerbaijan in 7th round of Khanty-Mansiysk World Chess Olympiad. Armenia lost 1,5:2,5 to Azerbaijan, the game resulting in 3 ties and one loss to the Armenian team.
CHESS: On September 28, the Armenian women's team were defeated by the United States in the 7th round of the World Chess Olympiad in Khanty-Mansiysk.
Armenian Premier League - Week 22 Results
FC Banants 2 - FC Mika 1
FC Pyunik 5 - FC Shirak 0
FC Ulysses 1 - FC Impuls 2
FC Gandzasar - FC Kilikia POSTPONED
Standings: 1st - FC Banants 52 points, 2nd - FC Pyunik 49 points, 3rd - FC Ulysses 42 points, 4th FC Mika 37 points, 5th FC Impuls 27 points, 6th FC Gandzasar 20 points, 7th FC Kilikia 15 points, 8th FC Shirak 5 points