The largest circulation
Armenian e-magazine
Circulates every Thursday
Established in 1999
EU COURT ORDERS TURKEY TO PAY 100,000 EUROS FOR FAILING TO PROTECT HRANT DINK
STRASBOURG, France - September 14 - The European Court of Human Rights ruled that the Turkish authorities "failed in their duty to protect the life and freedom of expression of the journalist Hrant Dink."
The Court decided that Turkey should pay 100,000 Euros to Dink's wife, Rakel, and children and 5,000 Euros to his brother, in addition to 28,595 Euros to the applicants jointly for costs and expenses. The Court unanimously found that Turkey had committed two violations of Article 2 (right to life - lack of an effective investigation), a violation of Article 10 (freedom of expression) and a violation of Article 13 (right to an effective remedy) in conjunction with Article 2 of the European Convention on Human Rights.
DASHNAKTSOUTIUN & RAMGAVAR PARTIES
ISSUE JOINT STATEMENT ON AKHTAMAR
WATERTOWN, Mass. (A.W.) - On Sept. 16, the ARF Dashnaktsoutiun Eastern U.S. Central Committee and the Armenian Democratic Liberal Party Eastern District USA issued a joint statement calling the Sept. 19 "reopening" of the Holy Cross Church in Akhtamar "an occasion not for celebration, but for consternation" and welcoming the decisions of Armenian groups to boycott this "travesty."
The statement also called on all Armenian-Americans to boycott the Oct. 7 concert in New York organized by the Turkish Consulate and featuring Turkish-Armenian pianist Sahan Arzruni, in celebration of the Akhtamar "reopening." The two political parties consider this event "an extension of the same old denialism that would undermine our rights and our Cause."
A.R.F. DASHNAKTSOUTIUN DELEGATION
MEETS WITH ARGENTINEAN MINISTERS
Gibrahayer e-magazine - Nicosia - September 6 (combined sources)
A delegation of ARF Dashnaktsoutiun Bureau in South America led by Mario Nalbandian met with Argentinean Foreign Minister Hector Timerman. Argentina's former Minister of Justice Leon Carlos Arslanian also attended the meeting.
Welcoming the opening of Argentina's Embassy in Armenia, members of ARF Dashnaktsoutiun Bureau expressed gratitude for assistance to Armenia and Armenian nation.
ARF Dashnaktsoutiun press service reported that during the meeting intensifications of Armenian-Argentine diplomatic relations was discussed, with Armenian side voicing concern over the current situation in Caucasus. Mr. Timerman, in turn, emphasised the important role of Armenian community in social and political life of the country.
MELKONIANTIS MEET ON BOARD ARMENIAN RELIEF SOCIETY'S SCANDINAVIA AND RUSSIA CRUISE
Garo Kassabian, Northridge, California - An impromptu get-together by Melkoniantsis took place on board the "Celebrity Constellation" 12 night Scandinavia & Russia Cruise organised by A.R.S. Central Board on the occasion of A.R.S.'s 100th Anniversary, Aug.22 - Sept. 3, 2010.
Over 360 Armenians from around the world participated in this second European Cruise by The Armenian Relief Society (HOM). Seven Melkoniantsis from six different countries converged by chance on this beautiful cruise ship at this remote corner of the world and spent time together, reminiscing the good old days at the Melkonian, and of course inevitably discussing AGBU's deplorable decision regarding the tragic fate of the School.
In this photograph seated, L to R: Aznive Kassabian, L.A.; Aida (Boyajian) Karoglanian ('52), London; Maral (Tsolakian) Adourian ('82), Nicosia; and Nazaret Adourian ('79), Nicosia. Standing, L to R: Garo Kassabian ('54), L.A.; Hagop Maxian ('60), Hong Kong; George Tavoukjian ('56), Australia; Julie Maxian, (Hong Kong); Garbis Armen (Yurejian), ('58), Vancouver; and Alice Armen, Vancouver.
Kohar concert video promo here www.youtube.com/watch?v=83NAlZEP9Hw
GIBRAHAYER CALENDAR
TONIGHT ! - Friday September 17 - Concert by Haroutune Bedelian (violin) and Lorna Griffitt (piano) at The Presidential Palace in Nicosia, organised by The Armenian Relief Society of Cyprus (HOM) on the occasion of the 100th Anniversary of the Armenian Relief Society (HOM).

07:30 pm - Cocktails at the Presidential Palace

08:15 pm - Concert

10:00 pm - Dinner
Saturday 2 October - Main political event in Cyprus for the 120th anniversary of The Armenian Revolutionary Federation Dashnaktsoutiun at PALLAS Theatre in Nicosia. More details of the celebrations to follow.
Monday 11th October at 9:00 am - European Programme "PROGRESS" VP/2009/04 a Conference with title "The Contribution, Rights and Protection of the Minorities in the Cyprus Society" at the Cleopatra Hotel Nicosia, organised by the The Representatives of the Armenian, Maronite and Latin Religious Groups in the House of Representatives, in collaboration with the Ministry of Justice and Public Order.

May - October 2010: Tatiana Ferahian is among 17 international artists participating in the "Out of Space" environmental art project, which takes place in the Nature Reserve De Rottige Meentein in Holland.

Saturday 20 November 2010 at 7:00 pm at the Strovolos Municipal Theatre - Composer Ara Gevorgian and his entourage in Cyprus, performing in co-operation with the Cyprus Symphony Orchestra and participation of our SIPAN Dance Group. This unique event is organised by the Office of the Armenian Representative on the occasion of the 50th anniversary of the Republic of Cyprus.

Sunday 21 November 2010 at 6:00 pm at the Strovolos Municipal Theatre - Composer Ara Gevorgian and his entourage in Cyprus, performing in co-operation with the Cyprus Symphony Orchestra and participation of our SIPAN Dance Group. This unique event is organised by the Office of the Armenian Representative on the occasion of the 50th anniversary of the Republic of Cyprus.
Alexander-Michael Hadjilyra on the Radio and Internet waves this week
CyBC 1 (97,2 FM), Friday between 12:05-13:00 - Periplous = About the Armenian Relief Society(HOM)Cyprus Sosse Chapter and the upcoming concert at the Presidential Palace by Haroutune Bedelian & Lorna Griffitt.
CyBC 1 (97,2 FM), Saturday between 10:10-11:00 - Symviosi kai Polypolitismikotita = About the three religious groups, their characteristics, their integration and preservation of identity etc.
IMAGES FROM THE AYF CYPRUS ANNUAL CAMP
117 Images from AYF Christapor Mikaelyan Camp in Troodos - Cyprus
A.Y.A. HONOUR ARMENIAN MP
VARTKES MAHDESSIAN IN LONDON
A former football player of AYA - now the Armenian MP in the Cyprus Parliament - Vartkes Mahdessian was honoured in London at a dinner in that was held in a restaurant in Chiswick - where the majority of Armenians in London live.
Former team-mates, committee members and friends of the AYA attended the event
www.facebook.com/album.php?aid=2066838&id=1543460178&l=e003886f10
The link of the week: The Kalfayan Gallery
www.youtube.com/watch?v=Jc2z6BldgSo
News in Brief - by Sevag Devletian
A representative of the Yerevan Brandy Company (YBC) Emma Zakoyan said that the image of the Ararat mountain will be removed from the YBC logotype and will be

substituted by a bird, the "symbol of art and Armenian people's revival." Ararat image was previously r

emoved from the logotype of the Football Federation of Armenia prior to their World Cup qualifier against Turkey on September 6, 2009.

NATO does not object to the presence of a Russian military base in Armenia, the alliance's special representative for the Caucasus and Central Asia said on Wednesday. Russia and Armenia signed a deal in August extending the term of a 1995 bilateral treaty on the Russian 102nd Military Base at Gyumri, northwestern Armenia, from 25 to 49 years.

On September 15, the European Court of Human Rights (ECHR) hosted hearings for the case entitled Chiragov and Others against Armenia. Hearings for the case Sargsyan against Azerbaijan were held in the second half of the day. The cases indicated pertain to Karabakh conflict, specifically, the citizens' rights to property. Azeri plaintiffs presented themselves as former residents of Lachin, who were induced to abandon the town, leaving their property. Sargsyan against Azerbaijan case plaintiff, former resident of the village Gyulistan in NKR, Minas Sargsyan, filed a complaint against Azeri vandalism, resulting in destruction of Armenian cemeteries in Baku and Julfa. Minas Sargsyan cited violation of the European Convention on Human Rights, referring to Azeri actions against ethnic Armenians.

The Armenia-Turkey Protocols will be ratified one day, Turkish Foreign Minister Ahmet Davutoglu said, reported by Turkish news agency Anadolu. "One day, in the framework of the comprehensive peace in the Caucasus, including the Armenia-Azerbaijan reconciliation, the protocols will be brought to life. That is our vision," said Mr Davutoglu.

Grammy-winning multi-platinum singer/songwriter Serj Tankian has teamed with the Armenian National Committee of America (ANCA) and the Armenian Youth Federation (AYF) in calling on President Obama to honor his pledge to recognize the Armenian Genocide and to take decisive action to end the genocide in Darfur, with the September 9 launch of the "Yes, It's Genocide" campaign. The effort, named in honor of the song of the same name to be released on September 21 on Tankian's "Imperfect Harmonies" album, encourages Tankian fans and anti-genocide activists to visit www.anca.org/yesitsgenocide and send a free ANCA Webmail to President Obama to take immediate action.
GIBRAHAYER EMAGAZINE TO PARTICIPATE IN PAN-ARMENIAN
MEDIA CONFERENCE IN STEPANAKERT ... details to follow
Letters to the Editor
"And, yes! Turkish prominent intellectuals are now waking up, just like from a nightmare, and openly questioning the wisdom of their present nationalist leaders' covering up the truth, and have started asking publicly without fear nor uncertain terms, as to why their leaders are terrorised to discuss the Armenian Genocide.
I am very hopeful that Turkey's stand of denial of the Armenian Genocide will change sooner than we think. For to survive as a modern and civilised nation they have no other choice but to explain to their people and their new generation, that Turkish history did not start as of 1920, and most importantly, that their Republic was founded on a dark past."
Best Regards, Nazareth Davidian
HOVHANNES PILIKIAN
IS ALSO BACK !
Read Professor Pilikian's
new website on

http://exceptional-books-scholarly-reviews.blogspot.com
Sports News by Sevag Devletian
WEIGHTLIFTING: Antalya will be hosting the World Weightlifting Championships on September 17-26. Participants will be able to qualify for the Olympic Games in London. Armenia's women's team will be represented by Elen Grigoryan (58kg), Christine Petrosyan (63kg), European champion Meline Daluzyan (69kg) and World Championships silver winner Hripsime Khurshudyan (75kg). Armenia's men team will be represented by Olympic Games bronze winner, World Championships silver winner, European Champion Tigran Martirosyan, Olympic Games bronze winner, World Championships silver winner, European Champion Gevorg Davtyan (both 77kg), Olympic Games bronze winner, European champion Tigran Martirosyan and European Championships silver winner Ara Khachatryan (both 85kg), as well as European Champion Gevorg Poghosyan (94kg) and Arthur Babayan (105kg).
FOOTBALL: Armenia are ranked 105th, falling 9 places in the FIFA rankings published on September 15. England have moved up one place to 6th. Northern Ireland have jumped 14 places to 45th, Scotland are 47th, with Wales 84th. France's recent poor form has dropped them to an all-time low of 27th, despite a recent victory over Bosnia. Russia are 25th. The top three are Spain, Netherlands and Germany.
TENNIS: Association of Tennis Professionals (ATP) has ranked David Nalbandian the 28th (1325 points) in the list of best tennis players. According to ATP list, David Nalbandian gained 5 positions after successful performance at Western & Southern Financial Group Masters and US Open. Spain's Rafael Nadal retained the top position, followed by Novak Djokovic, Serbia and Roger Federer, Switzerland.
BOXING: WBO #6 middleweight Gennady Martirosyan (20-2, 9 KOs) will defend his WBO Europe title against Portugal's Vitor Sa in Saint Petersburg on October 29, 2010.
WRESTLING: Defeating Parra Sanchez of Spain in the last 16 of the Moscow Wrestling Championships, Armenian freestyle wrestler Artur Arakelyan was beaten by Russia's Besik Kudukhov and then lost the fight for bronze to France's Didier Pais. Edgar Yenokyan was defeated by Georgia's Georgy Gohshelidze while Vadim Laliyev lost the fight to Salas Perez of Cuba. Zhirayr Hovhannisyan, Suren Markosyan and Ruslan Basiyev will enter competition on the final day of the Championships.
BOXING: Armenian boxers are training for the European Cup to be held in Kharkiv, Ukraine, between September 21 and 24. Armenia will be represented by four boxers, Hovhannes Danielyan, Hrachik Javakhyan, Andranik Hakobyan and Artur Khachatryan.
CHESS: Winning the tie-break and scoring 6.5 points, Armenia's Aghasi Inants finished 2nd in the chess tournament held in Sangineto, Italy.
BOXING: Super middleweight Carl Froch has suffered a back injury and withdrew from his scheduled fight with Arthur Abraham on October 2 in Monaco. Sauerland Event is already working on rescheduling the fight to a date in November or December 2010.
τι εστί Κυπρέος !
Cypriot Cadets - among whom our own Vahakn Mouradian - just completed their very difficult and challenging basic training at KEN Limassol and left for Military Schools in Greece on the 3rd of September where they will show the καλαμαράες "τι εστί Κυπρέος!"

---

The Armenian Cultural and Educational Society
of Cyprus Hamazkayin Committee congratulates
Vahakn Mouradian for his achievement in the
National Guard. Hamazkayin will miss Vahakn as a
leading dancer of Sipan Dance Ensemble and wishes
him greater success and a very bright future.

The Committee
IN CYPRUS ... IN NOVEMBER
Ara Gevorgian and his orchestra in association
with the Cyprus Symphony Orchestra
& Sipan Dance Ensemble
perform on the occasion of the
50th Anniversary of the Republic of Cyprus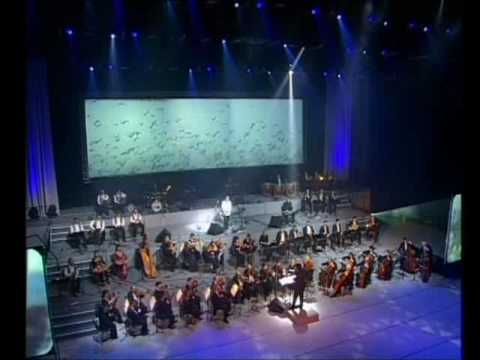 Saturday 20th November 2010 at 7.00 pm
Sunday 21st November 2010 at 6.00 pm
Strovolos Municipal Theatre Nicosia
Organised by the office of the
Armenian MP V. Mahdessian
Tickets: €10 Call 22454540
BOOK LAUNCH - FAMILY OF SHADOWS
New York - Publishing house HarperCollins has announced the September 21-Independence Day release of Garin K. Hovannisian's highly anticipated debut memoir, Family of Shadows: A Century of Murder, Memory, and the Armenian American Dream. "One of modern history's great unexamined stories," declares David Ignatius of the Washington Post. "Family of Shadows will move you with the intensity and intimacy of its detail."
Combining the historical urgency of The Burning Tigris, the cultural sweep of Middlesex, and the psychological complexity of Snow, Family of Shadows is a searing history of Armenia, witnessed and realised through three generations of the Hovannisian family: Kaspar—the survivor of a national catastrophe and soldier of General Antranig; Richard—the scholar, the professor, the pioneer of Armenian studies in the United States; and Raffi—the repatriate citizen and first foreign minister of a new republic, the leader of a rising opposition party in Armenia's parliament. "An extraordinary saga," hails Dr. Vartan Gregorian, president of the Carnegie Corporation of New York and author of The Road to Home. "An inspired tribute, full of passion and appreciation."
From a deeply haunting account of the Armenian Genocide of 1915 to an original panorama of a complicated diaspora to an inside view of Armenia's struggle for independence and democracy, Family of Shadows tells the Armenian story like never before. "Garin Hovannisian brings a historian's rigour, a poet's lyricism, and a native son's passion to this remarkable book," raves Samuel G. Freedman, author of The Inheritance. "Intimate as memoir yet expansive as an epic, Family of Shadows puts the Armenian experience, in all its tragedy and triumph, into memorably human terms." Family of Shadows is available for pre-sale at Amazon and all other bookstores. For an exclusive excerpt and video trailer, as well as a schedule of upcoming book readings, visit www dot familyofshadows dot com .
Garin K. Hovannisian is a recipient of the Fulbright Fellowship in Creative Writing and the Lynton Award for Book Writing. A graduate of the University of California, Los Angeles, and the Columbia University Graduate School of Journalism, he lives in Los Angeles and Yerevan, Armenia. He has written for the Los Angeles Times, Liberty, and the literary journal Ararat.
Announcement from KALAYDJIAN FOUNDATION
As part of its "Support for Education" programme, whereby the Kalaydjian Foundation provides an annual grant of €400 to Cypriot students who are graduates of NAREG elementary schools and are currently enrolled or will be enrolled in private secondary schools in Cyprus, the Foundation announces that all interested parties should submit their applications for the academic year 2010-11 to the Foundation's offices in Nicosia or Larnaca by the 30th of September 2010.
Application forms can be downloaded from the Foundation's website at www dot kalaydjianfoundation dot org . Except for repeat applicants, all application forms must be accompanied by a copy of the applicant's ID and NAREG graduation diploma, as well as of the enrolment form for the secondary school which the applicant will be attending.
More information about the "Support for Education" programme can be received by contacting Mr. Hagop Kasparian on 99-233453.
CYPRIOT MINORITY MP's IN COLLABORATION
WITH THE MINISTRY OF JUSTICE
"The Contribution, Rights & Protection of the Minorities in Cyprus Society"
The Representatives of the Armenian, Maronite and Latin Religious Groups in the House of Representatives, in collaboration with the Ministry of Justice and Public Order and the office of the Ombudsman are organising under the framework of the European Programme "PROGRESS" VP/2009/04 a Conference with title "The Contribution, Rights and Protection of the Minorities in the Cyprus Society" on Monday 11th October 2010 at the Cleopatra Hotel Nicosia, commencing from 9.00 a.m.
The programme of the conference will be as follows:-
1. 9.00 a.m. - 9.30 a.m. Registration
2. 9.30 a.m - 12.15 p.m. "The Rights and the Protection of the Minorities"
3. 3.00 p.m. - 5.00 p.m "Cultural section – A cultural trip with the Maronites, Armenians and Latins".

On behalf of the Armenian Religious Group, the speaker will be Dr.Tim Potier whose speech will have the title "Cyprus and the Framework Convention for the Protection of National Minorities: Avoiding the Pitfalls of other countries".
On behalf of the Maronite Religious Group, the speaker will be Dr. Patrick Thornberry and on behalf of the Latin Religious Group Dr. Anthony Madellas.
Under the Cultural section, the SIPAN Armenian dance ensemble of the Armenian Cultural and Educational Society of Cyprus Hamazkayin, will perform Armenian folkloric dances.
APPEAL FROM THE UNION OF ARMENIAN ARTISTS
Dear friends,
Our "Union of World's Armenian Artists" functions already for one year, and during that period we have managed to organise a number of exhibitions and other events related to spreading and elucidation of the Armenian art.
Our Union has about 200 members, only 5 of which are from Diaspora. Now we strongly need registration including the Diaspora Armenian artists as we wish more artists to participate in our exhibitions.
That's why we appeal to you asking to publish the given announcement in your page of announcements in order to inform as more Armenian artists living in abroad as possible. Thus you will have a serious contribution in this sacred work. If there is no possibility of publication of the given announcement please let us know. Also please let us know if you will insert the announcement.
Also we ask you to send us the addresses of those editorial offices which you have.

Below is the text of announcement:

Dear compatriots,
Hereby we inform you that it is already one year that the "Union of World's Armenian Artists" is created and registered by the Ministry of Justice of the Republic of Armenia.
Each Armenian artist can become a member of the Union by means of visiting the websites: www dot ararat dot am and www dot ararat dot org since September 1, 2010.
In order to be acquainted with the terms of membership please contact the addresses: lazar_mirzoyan at mail dot ru
Our phone numbers are: 00374 23152326, 00374 91337497
With regards,
Presidium of the Union of World's Armenian Artists
JIHAD OVER THE KORAN
Armenian Archbishop condemns insults to The Koran
September 9, IRNA – An Armenian archbishop in Tehran on Thursday condemned any insult to the holy Koran by anyone.

In his letter to IRNA, Sebouh Sarkissian expressed his deep hatred towards the plan by Terry Jones, pastor of the Dove World Outreach Centre, who defended his church's decision to burn copies of Koran on September 11.

He reiterated that such a church cannot represent the Jesus Christ or Christianity.
Sarkissian stressed that such moves are aimed at creating tension among various religions.
Gibrahay sports
AGBU Ararat FC kicked off their new season last night by hammering six goals against the Cyprus College.
Homenmen FC also started their new season in the Cyprus Futsal 2nd Division by defeating AOE Lakatamias 9-3 (half time 5-1).
Armenian Premier League - Week 21 Results
FC Gandzasar 0 - FC Pyunik 3
FC Kilikia 1 - FC Banants 2
FC Shirak 0 - FC Ulysses 1
FC Mika 2 - FC Impuls 0
Standings: 1st - FC Banants 48 points, 2nd - FC Pyunik 43 points, 3rd - FC Ulysses 42 points, 4th FC Mika 34 points, 5th FC Impuls 23 points, 6th FC Gandzasar 19 points, 7th FC Kilikia 15 points, 8th FC Shirak 4 points